I have a new photography project my tutor gave me to think about...
I thought id ask you lot for your ideas :)
I have to take an artists work (drawing/painting)... and translate it into a photograph. I don't have to completely copy it but take epliments from it. If you don't get what I mean heres an example .
Theres a painting by Manet, recreated by the band Bow wow wow.
I want something cool, fun and realistic... by realistic I mean easy to create and not to hard lol!
I really like this one so far...
What you guys think? Thought Id ask you all as you lot cus you all seem quite creative!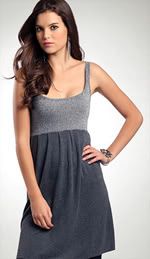 Nexxttt.... you remember that black & white stripe dress I showed you, that I planned to wear for my 18th birthday meal (which is next wednesday:) well this dress was on sale for just £6! So i ordered it aswell as the striped one because I thought it looked like it had potential lol and I could do something great with it... I did actually consider wearing this for christmas day when it was still £30. Any ideas how I could wear this? I was thinking I would wear a belt with it, depending on where the Lurex part ends on me...
Im just watching the brits... its been on 10 mins and its been amazing so far!! Mika & Beth Ditto were so amazing!! Im not really a Mika fan but he did Britain proud! And well Beth Ditto's song 'Standing in the way of control' also known as 'The Skins song' lol was probably my song of 2007! So I thought the opening was fantastic! Im backing Artic Monkeys & Mark Ronson I think tonight... and Rhianna is about to sing with the Klaxons & She looks fantastic! Although I think Ive heard to many versions of Umbrella.
Fashion wise I haven't been very impressed... I thought Kylie looked so beautiful, her hair was great. I didn't like Leona Lewis dress much at all... the brits come once a year... and im sure she wont be up for so many awards next year so I think a better dress was in order lol.
Anyway Artic Monkeys made me chuckle! they always try and do something special & theve dressed as posh english men! haha & I think they look real smart lol! Specially the main guy in the black sweater. lol dont no his name :)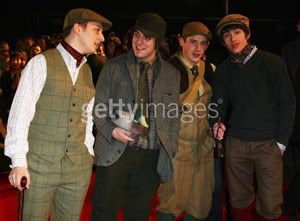 Thanks everyone! really apriciate all your comments!!
PS.
Would still love tips for my shopping trip to New York, I go the 29th! so excited!

I made a video of all cool (& sexy) bits of Mitch Hewers character Maxie... its quite long but so cool! First its Maxxie dancing cus hes an amazing dancer and then its parts of skins :)