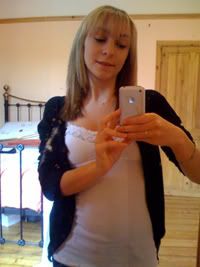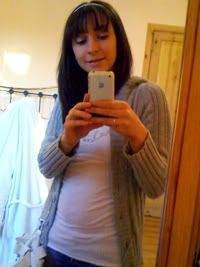 So Ive gone from blonde... to..
black,
I didn't want black hair, I wanted more
Cheryl Tweedy
than
Lilly Allen
(I dont like
Cheyrl Tweedy
) all my mates have said its not black at all and its a nice dark brown and they seem happy with it...but I was more than shocked upset and disapointed with this new colour.
To be honest it doesn't look that bad... part of me really likes it. But its just not me at all, not my style. I feel it looks stupid with some of the clothes I wear and stuff. I also think it looks very fake. Not stylish or trendy at all. I did actually ask to go back to my natrual colour and this is what she gave me so.
I feel like someone has plonked a wig on me! & I have to go to New York like this and have my 18th birthday... argh im sure ill get used to it, she told me it would fade to.
From these to photos I think it looks better than the blonde but I would be so much happier if it was a few shades lighter! And i have to wear loads more makeup and in person it just doesnt look that good.

Whats everyones opinions!? try and convince me that I don't look like a
goth
/
stacey slater
! :(
PS. Mind the reallyy terrible pics :)