Ive blogged alot about fashion recently, and to be honest its not my best point... but I try.
I havent watched any new films, i love my movie channels right now & theres nothing really at the Cinema thats really making me want to organise a cinema trip lol.
The Pursuit of happyness

I watched this for the first time last week, & I thought it was amazing... when it was showing at the cinema it didn't really grab me to watch it but I really thought it was fantastic. I cried at the ending and the scene in the toilet with his son, so amazing. Will Smith was really great, I really love him recently.
So... sorry to go on about it, but I turn 18 in 2 days and I go to New York in 3 days and I have my birthday meal in 1 day! So Im very excited right now!
Ive been planning my trip to New York because its probably going to be the last time I go over to the states for years because Im starting Uni this year. So I want to take advantage of all the great shops :) (& fantastic exchange rate!)
So I dont think Im going to post untill after I get back so then Ill have loads of interesting things to say!
One thing Im planning on buying from New York are some Converse...
I have never in my life wanted converse, but recently I think they look so fashionable and trendy... not the boot like ones the ankle ones.
I either just want some white or navy ones or i quite like these: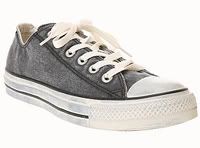 So i wanted to ask.
What do you think the best way to wear converse without making them look emo/rock but more trendy and fashionable.
Im thinking ill wear them alot with shorts and skirts in the summer... I have a house in Sicily were Im spending my summer and it wont be a proper holiday (like pool every day, resteraunt every night) I think a pair of converse will be practical.
On this cool fashion forum (
click here
i reccomend you join up, all the members all have great style.) I found some cool outfits that include sneakers lol so thought id post :)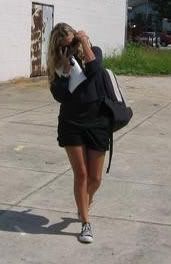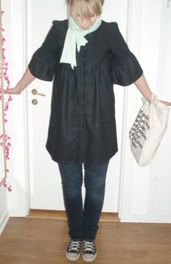 Image Credit -
The first image is from the forum post by a user called prettygirl7
& the second i found on google (if thats you let me know haha)
Oh & Ive just watched the Oscars red carpet with Ryan... I love Anne Hathaway, Heidi Klum & Mileys Cyruss's dresses! The red totally looked amazing! But why does Miley look soo different recently... her teeth look really weird... Iam not bashing ive been a Miley fan for like 2 years!x
But I do beleive
Marion Cotillard
deffinately had the best dress :)