Thanks for your comments!
A lot of people mentioned that they didn't like Jessica Alba and they have don't know why...
ME TOO
 lol but maybe its because I watched
'Awake'
and shes like the biggest bitch in that film!
Oh and sorry about my annoying video! I just had to put it on!
Even Stevens <3
Anyway!! So I found a CD named 'Every photo ever taken' its about 2 years old and I opened it and its full of holiday photos, school photos, dance photos and it was so cool... and I was looking at what I was wearing... and because its been only since I left school i've got into fashion so I was quite shocked when I actually didn't look so bad! 
These were all about 3 years ago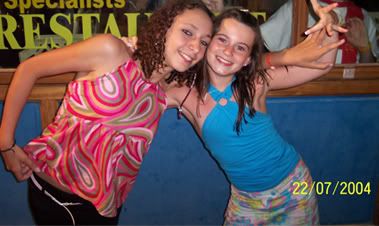 I actually remember this top... i love the pattern but I dont like the shape, but its okay for young people lol... I even added a lil pink belt! haha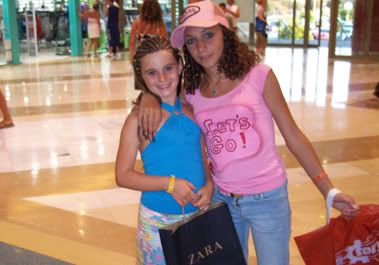 Omg I made a right fuss to get that cap! haha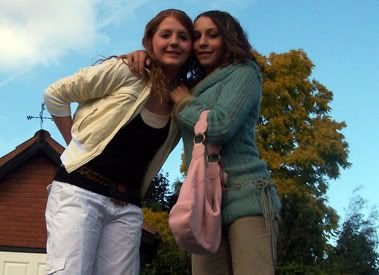 I remember that jumper was expensive and reallyyy itchy, and then there beige cords that i used to love... but why am i wearing the horrible pink bag! lol i remember i was wearing really cute turquoise flats with this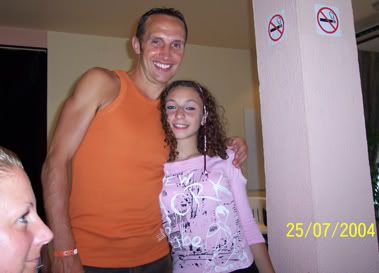 Thats my dad... haha 'NEW YORK BABE' havent changed much! =]
lol yep so theres some embarrassing photos from my past... most are from the same holiday actually... I wish my hair would curl like that now... actually i quite like how my hair is now... the curls are a little bigger... but I can't always rely on it looking good, where as when I was a kid it just used to go rigglets lol! I guess its all the straightening over the years =]
haha don't be too harsh on me :)