A new shirt I bought... £15 ASOS, its a size 8 though, I'm usually a size 6 so i think its a little big. Anyway I had a play around with different ways I could wear it!
Let me know your favourites! and any other ideas you have :)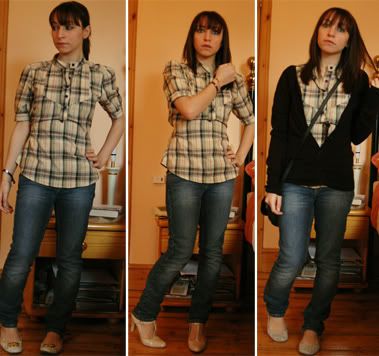 Not really happy with the first 2 outfits... just experimenting... I love the 3rd outfit... the photo doesn't do it justice, argh I think it looks a bit emo/scene though which is really annoying specially as i was wearing a alice band aswell.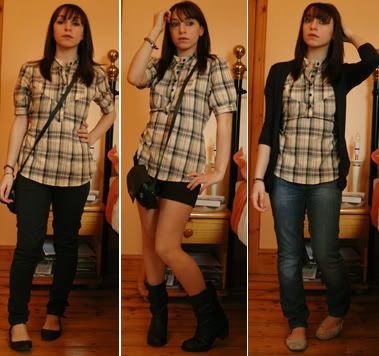 I like all these... i probably wont wear the 2nd one but it looks nice! i look abit to much like a cow girl haha! In the third outfit Im wearing a navy cardigan and its different material from the black wool one above.
Thanks for all your comments! If you didn't read the blog below I asked for you all to tell me abit about themselves! id love to get to know you all abit better :)