I haven't posted in like a week... I was planning on posting a wishlist so ive been collecting up clothes I want but I only have like 3 items so theres no point just yet!
Anyway
BRITAIN'S GOT TALENT
Now thats talent! Im totally in love with this guy... hes fantastic!
I really think you should all watch this video!
(His name is George Sampson... search his name on youtube theres loadsa cool videos=])
Miley Cyrus... Vanity Fair pictures.
I really want to say something about these photos... everyone is going mad about them but I honestly think they are fine. Its exactly what id expect from Annie Leibovitz, the photographer. If I was 15 I wouldn't mind posing like that because nothing is on show. I think the photo is beautiful. The only thing I would say is she looks a a bit to skinny as you can see her bones in her back... anyone else notice? but she is just 15. I did a presentation about Annie Leibovitz for college work... and she loves to shock people anyone remember the pregnaunt Demi Moore photograph and the naked John Lennon one. I know Miley's just 15 but I think the photo is fine lol =]
Anyway! I went out for my mates 18th last friday. She had a lil house party and then we all went to some clubs... heres what I wore... 100% inspired by
Kirsty!
thanks hun!!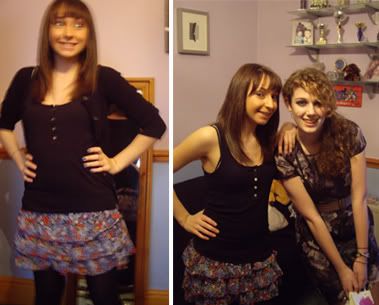 Sorry the first ones blurry.... i actually didn't wear the black cardigan. (How cool is my mate Beckys outfit!)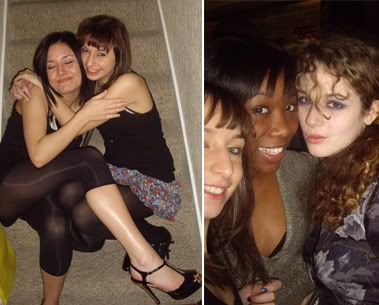 Those are my friends :) Faye Ebz n Becky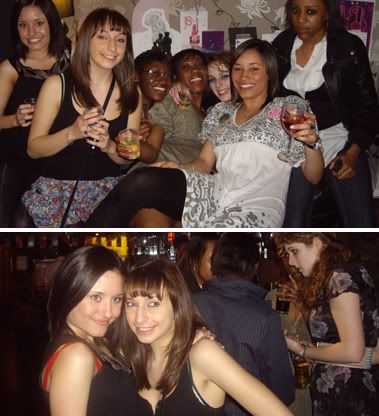 Oh one more thing...
The Greatest Game Ever Played
Anyone ever watched this film? I watched it because Shia Lebouf's in it, its about golf and i'm not a golf fan so I thought I wouldn't enjoy it... but I really loved it! i'd give it a
B
 Shia is great as always! & Disney used some really cool graphics to make the golf parts abit more exciting.x