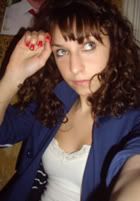 Arn't I the worst blogger in the world!
I only commented like 10 people after my last post
im just sorting everything out at college and at home at the moment and then ill be back on blogging form :)
having some boy trouble to lol :( but don't wanna go into that!
anyway!
Today I had my first tattoo!
its only small and perfetic but i kinda never have really wanted one and i just got the urge to have one so i had something real small.
Its a tiny lil star on my right wrist! not sure if you can see from the pic but yeah =]
what you think?
Everyone had scared me telling me it was gonna kill!!
I wasn't scared of the pain, i was just worrid because I didn't know what to exspect! & the pain wasn't bad at all I kinda liked it cus im weird like that haha (horrible photo I know, but you can kinda see my tattoo)
Anyway! we had AMAZING weather here in England last week! Seriously! but thats over now as its been raining for past 2 days! (at least I can get more wear out of my navy mac! remember that?!) but in the summer when I visit family in Sicily I have a wedding to go to... and I really don't want to go but my mom really really wants me there so I thought it was a good excuse to by me a dress! I was thinking these: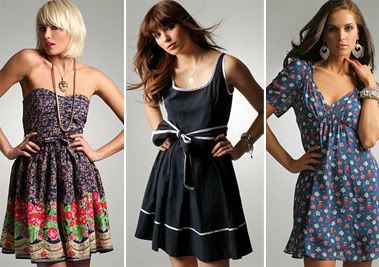 Im loving the first one because I think it would look fantastic at my mates 18th birthday party aswell lol! I love the second because its simple and beautiful shape... i like the third because, well... i don't know the bride or the groom, and they don't know me so i think this is cool because its simple not really dressing up and so on...
what do you guys thinks???
im planning on wearing all the dresses with these beige t-strapes i posted
pre shopping
or maybe some nice sandals so not to dressed up.