So i'm starting university in october, which is only in 2 months... and when I think about it like that, its not that far away untill my whole life changes! Hopefully for the best. So naturally I've been worrying about what im going to wear! Because meeting new people... first impressions and stuff, scary lol! So I've been looking through my stored collection of runway images from February to get some inspiration of what stuff i'm going to be buying before I leave for uni...
its a bit difficult considering all the highstreet shops are still going mad about summer and spring lol.
Colours to look out for:
Pretty simple really, but thats how I like it lol... so here are some of my favorite outfits from fashion week in February to inspire me lol...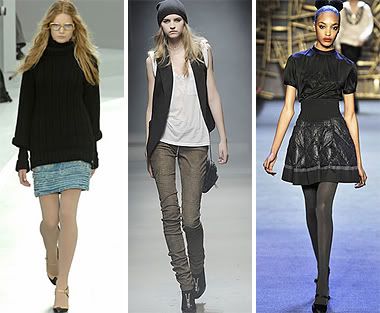 chanel, alexander wang, zac posen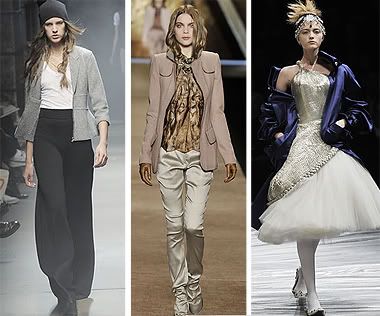 alexander wang, nina ricci, alexander mcqueen

Also ill be looking out for
Fringe
Silk
Simple/casual high waisted skirts
Light grey tights
Maybe a white blazer
Pleats
Graphic tees

Blouses



So heres my wishlist so far...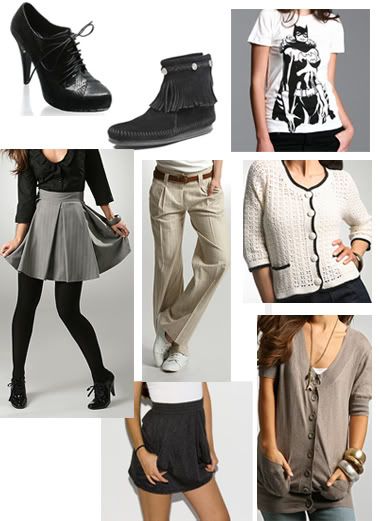 Well thats not exactly what i'm going to buy but on that level...
So has everyone else started thinking about there autumn wardrobe?